When I first saw Skymall magazine on a flight, I know that my view of American consumerism has twisted into an interesting angle. The creativity yet absurdity of Skymall made me wonder to what extent one can fabricate illusion in order to sell things for people. It inspired me to make this work.
In this animation I used found images and videos from a various sources of shopping catalogue and advertising materials. I am interested in the image recycling process that has become inevitable in today's culture. I recognize and refine what is interesting, appropriate, and important in the new content and context of the work.
To show this work in real life, I used a rear projection screen, which is hung on to the ceiling. Viewers can lay on a mattress to look at the animation. The installation is an attempt to break away from the limit of the screen. It creates an environment that encourages interaction among audiences.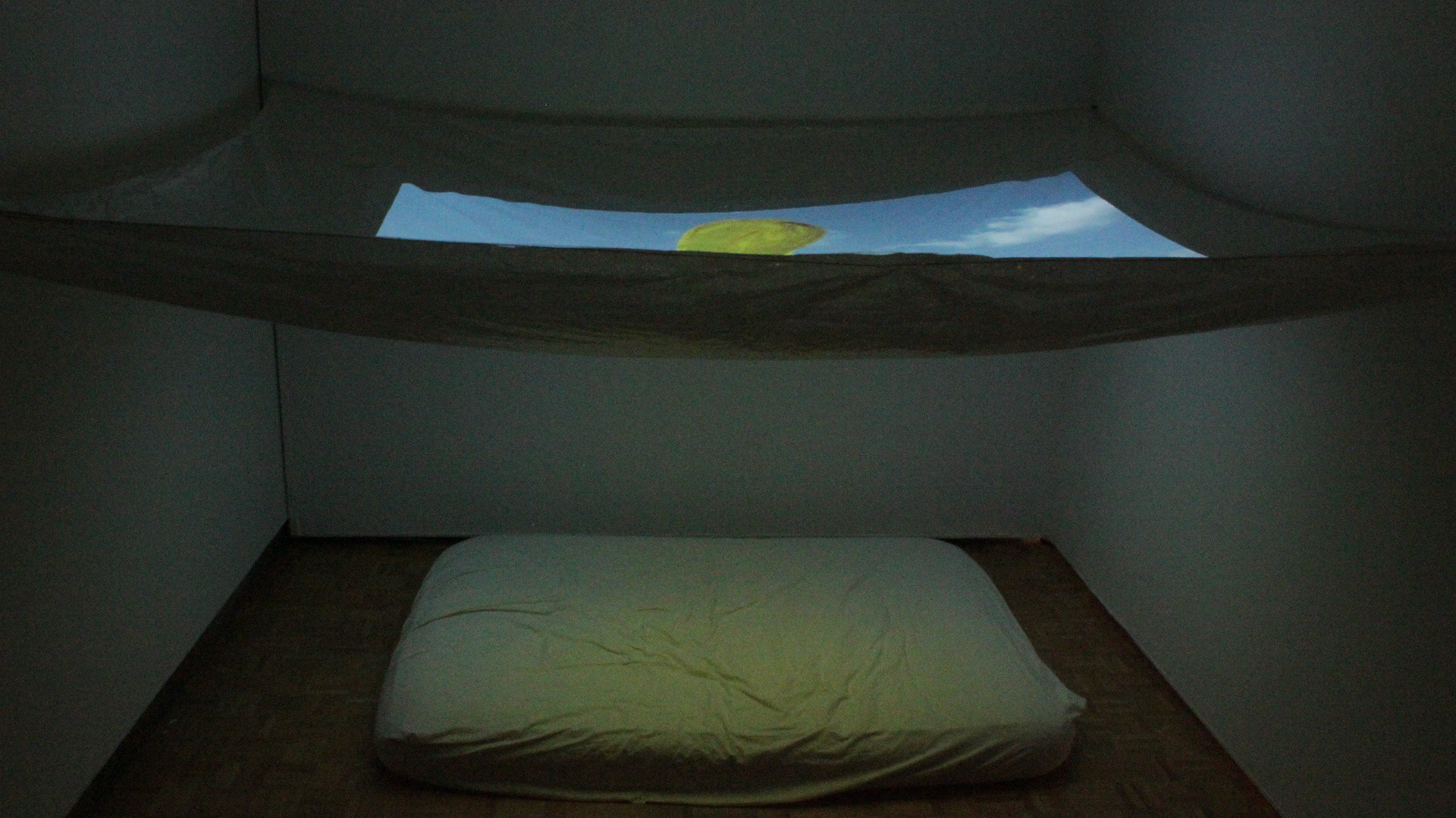 Installation view at "Things Have Changed Between Us" Exhibition, Usdan Gallery, Bennington, USA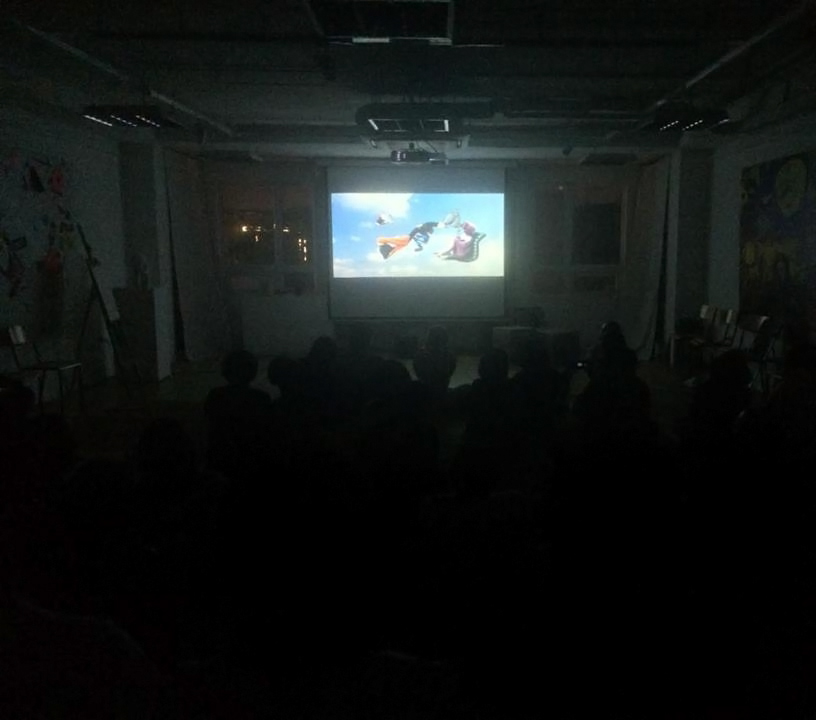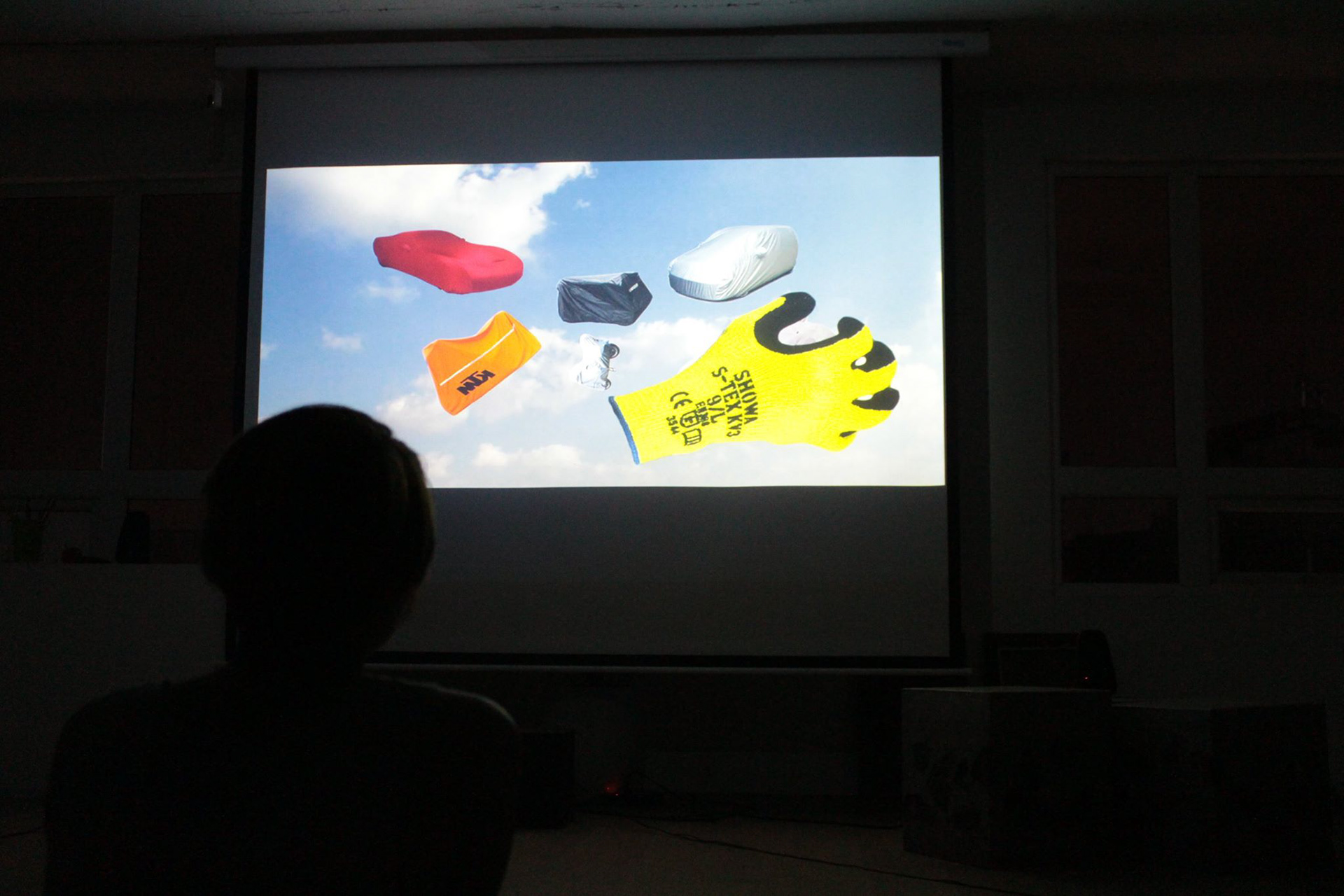 Video screening at "Soup Video Soup", Goethe Institute, Hanoi, Vietnam